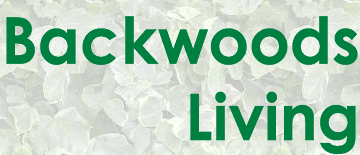 Disclaimer: All information on this site is for informational purposes only. Before using any alternative remedy, begin any new exercise routine or otherwise start trying any of the recipes included on these pages, check with your primary health provider. Many herbs, foods, and exercises can conflict with medications you are taking or have unknown side effects.
Build a Small Fort

Young children and toddlers love having a 'fort' where they can play inside and think of as their own special place. A small fort that a child will love can be made inexpensively and with very few materials.

Things You'll Need

Refrigerator or large shipping box
2 X 4 lumber
Packing tape
Hammer and Nails
Utility knife
Tape measure
Wallpaper (optional)
Wallpaper border trim (optional)

One

Locate a refrigerator packing box or other similar heavy duty, large box. Simply calling appliance or large department stores and asking if they have one available can do this. Often the store will save one for you if they do not have one available at the time. If you cannot locate a free box, visit your local move it yourself van rental company and purchase an appropriately sized box.

Two

Fold the ends of the box together and lay the box on its side. Use a tape measure to determine how long and how wide the interior of the box is.

Three

Cut 2 X 4 lumber to fix the length of the box. Cut another 2 X 4 to cut the width of the box minus 4 inches. With a hammer and nails, connect the four pieces together by nailing the shorter pieces inside the ends of the longer pieces. Slide the entire assembly into the box. This creates a foundation for the fort and keeps it from tipping over.

Four

Seal up both ends of the box. Use a razor knife to cut a door by cutting three sides of the entryway into the fort. Cut a window by cutting a large 'I' shape. Pull back the center of the 'I' to create a window look

Five

Wallpaper the exterior box if desired. Use wallpaper border around the window and door to create the look of trim.

Log cabin wallpaper and brown border trim will make the fort like a real western fort for a little boy. Brightly colored stripes and trim will give little girls their own Victorian house.

If the box becomes destroyed from a lot of play, remove the frame and use it in a new fort.

If you wish to build something more permanent, construct two frames of the desired and nail half inch plywood to the bottom and top frame. Use a jigsaw to cut out a window and door.






All Pages Are
Copyright
by
Kat and Kevin Yares

Use of any of these works without written
permission
is prohibited by law.


For Rural and City Living