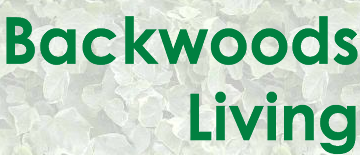 Disclaimer: All information on this site is for informational purposes only. Before using any alternative remedy, begin any new exercise routine or otherwise start trying any of the recipes included on these pages, check with your primary health provider. Many herbs, foods, and exercises can conflict with medications you are taking or have unknown side effects.
For Rural and City Living
All Pages Are
Copyright
by
Kat and Kevin Yares

Use of any of these works without written
permission
is prohibited by law.


NuWave Infrared Oven Operation

The NuWave infrared oven combines the power of infrared heat with a fan to give you a confection oven that cooks food quickly and evenly. The other plus to this countertop appliance is it allows you to roast and cook food without heating up your entire kitchen the way a traditional oven might. The NuWave infrared oven can be purchased from the Television infomercial or can often be found very inexpensively from thrift shops and garage sales.

List:
Damp sponge
Food to be cooked
Meat thermometer
Kitchen tongs
Hot pads

Wash and dry the removable parts of the NuWave oven before the first use. Do not immerse the power head of the oven into water, simply wipe clean with a damp sponge.

Assemble the NuWave oven by first placing the base on a level surface, such as a tabletop or counter top. Place the liner pan in the oven base with the handles in the down position. Place the cooking rack into the liner pan.

Place the food to be cooked on the cooking rack of the NuWave oven.

Cover the oven with the cooking dome and secure the power head of the oven on the top by twisting the head in a clockwise direction until locked in place. Plug the power cord into an electrical outlet.

Set the cook time and power level on the power head. Your model may be digital or have manual knobs for each function.

Allow the food to cook until done. Since the NuWave cooks faster than a conventional oven, check for doneness of food approximately half way thru traditional cooking times. For instance, if a meat loaf takes 1 1/2 hours in a regular oven, test for doneness in 45 minutes and adjust times accordingly.


Unplug and remove the power head from the unit when the cooking process is done. Use tongs and/or hot pads to remove the hot food for serving.

Words to the Wise:

Power level 10 is approximately equal to a 350 degree Fahrenheit oven. By using this as a maximum temperature, you are less likely to burn food as it cooks in the oven.