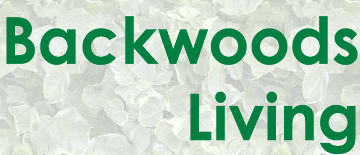 Disclaimer: All information on this site is for informational purposes only. Before using any alternative remedy, begin any new exercise routine or otherwise start trying any of the recipes included on these pages, check with your primary health provider. Many herbs, foods, and exercises can conflict with medications you are taking or have unknown side effects.
For Rural and City Living
All Pages Are
Copyright
by
Kat and Kevin Yares

Use of any of these works without written
permission
is prohibited by law.


Homemade Air-locks for Wine Making

A simple air-lock for wine making can be made mostly from items already in your home. You may have to purchase food-grade plastic tubing, but you can usually find that at super centers or restaurant supply houses. In a pinch, you can use the tubing intended for fish aquariums, although I'm not really recommending that.

Equipment Needed

4 feet 1/4 inch OD plastic tubing
Drill with 1/4 inch bit
Quart sized jar with lid

Drill a hole into the top of your plastic fermentation container. This can be a 5 gallon bucket with lid, a store bought water container or any plastic container with a tight fitting lid. Insert one end of the tubing into this hole, extending the tubing two to three inches inside the container.

At this point, you could seal everything up by running a bead of silicone around the outside of the hole where the tubing is inserted, but since this is a very, tight fit, this isn't really necessary.

When you're ready to make your wine, fill the quart jar 3/4 full of water. You now have an air-lock. When bubbles stop forming in the water, the wine is ready for a second racking or bottling.

Other Homemade Air-locks

If you're using the crock method to make your wine, simply secure several layers of cheesecloth over the top of the crock. You can use string or large rubber bands. No further air-lock is needed as the cheesecloth allows the wine to breathe.

If you're making wine in small mouth jugs or bottles, stretch a heavy duty balloon over the jug opening. Use a needle to prink a small, single hole in the end of the balloon. As the wine ferments, the balloon will expand. The wine is ready for the next step when the balloon deflates and lays over on its side.