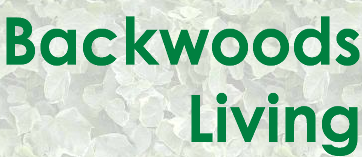 Disclaimer: All information on this site is for informational purposes only. Before using any alternative remedy, begin any new exercise routine or otherwise start trying any of the recipes included on these pages, check with your primary health provider. Many herbs, foods, and exercises can conflict with medications you are taking or have unknown side effects.
All Pages Are
Copyright
by
Kat and Kevin Yares

Use of any of these works without written
permission
is prohibited by law.


The Man Cave

I heard that term on NPR this morning and immediately thought that was exactly where I was. Since the Sawmill Project began, we have twice added on to our existing work shed. Now the shed has all the accruements of a woodworker's paradise.

We have the saws, the planer, a lathe, a router table a drill press and just about every tool that I could imagine ever needing. The problem? I don't know how to use any of them very well. I'm learning, but it is still slow going. All these power tools are definitely part of a man's world, at least in my mind.

Which means, every time I enter the shed, I'm entering Kevin's Man Cave. Like with the books inside the house, Kevin is very particular where he puts his tools. Every thing has it's place and heaven forbid if I don't put things back exactly as I found them. But that's okay, like I said, I'm the same way with the books - each has its own special place on the shelf and each had better be where it belongs or watch out.

But, back to woodworking in the man cave. So far, I've built a small side table, a Shaker shelf with pegs, and the most pitiful box imaginable. The side table and shelf were made out of blue pine. Think spalted maple and apply the thought to pine boards. The colors in both items are absolutely incredible - lots of blues and oranges to go along with the honey color of the pine.

I've already finished the shelf; giving it a wonderful sheen with a simple canola oil finish. The table will have to wait to pick up some Tung Oil to try on a piece of scrap. We bought Boiled Linseed Oil last week, but I didn't like the color it added to the wood. Right now, if I had to finish the table today, I'd go with Olive Oil, it adds a wonderful richness to the wood. But I'm in no hurry and lots of folks have recommended Tung Oil, so I'll wait and see what I think.

These few projects have allowed me to get comfortable with at least a couple of the tools. The Miter Saw and the Circular Saw no longer scare me. The Sander was never given a second thought. But so far, I'm very leery of the planer and the router. Bits and blades are expensive.
I'm learning though and as I watch Kevin use these tools, I'm becoming more at ease around them. After all, I only started last week. Before then, the most complicated tool I'd ever used was a meat slicer.




For Rural and City Living