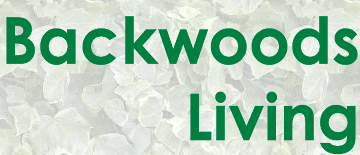 Disclaimer: All information on this site is for informational purposes only. Before using any alternative remedy, begin any new exercise routine or otherwise start trying any of the recipes included on these pages, check with your primary health provider. Many herbs, foods, and exercises can conflict with medications you are taking or have unknown side effects.
For Rural and City Living
All Pages Are
Copyright
by
Kat and Kevin Yares

Use of any of these works without written
permission
is prohibited by law.


Spaghetti Sauce for a Crowd

If you have a large amount of guests coming for dinner, a simple homemade spaghetti sauce, along with the spaghetti, a salad and a loaf of garlic bread will take care of any appetite. And it's very simple to make on either the stovetop or using a roaster oven as a slow cooker. Most "Crock Pot" type slow cookers are too small for this recipe.

You're going to need a 1-gallon can of tomato sauce and a 1-gallon can of diced tomatoes. You can usually find these in the bulk section of your grocery store.

You're also going to need 2 to 3 chopped onion, 2 pounds of soft Italian sausage (Jimmy Dean makes a perfect sausage for this here in the South), 3 to 5 tablespoons of mixed Italian Seasonings and 2 to 3 tablespoons of minced garlic (or a whole chopped clove). Have Olive oil handy in case the sausage doesn't make enough grease to sauté the onions and garlic. If desired, have on hand, 1 to 2 chopped peppers, mushrooms, celery or any other desired ingredients.

Making the Sauce

Place the Italian sausage in the bottom of a large stockpot (or the bottom of the roaster oven) and turn the heat to medium high. Using a long handled spoon, brown the meat completely. Add the onion and sauté until soft, adding a bit of olive oil if necessary to keep things from sticking. (If using green peppers and/or celery, add them when you add the onions.) Add the garlic once the vegetables soften and you can catch a whiff of the garlic smell.

Once you smell the garlic, sprinkle 3 tablespoons of mixed Italian herbs to the vegetables. Stir to combine and then add the tomato sauce and diced tomatoes. Stir to thoroughly mix the tomato products with the vegetables. Add the mushrooms to the sauce, if desired.

Cooking the Sauce

Turn the heat to low to medium-low (or 200 in a roaster oven) and cook for at least 4 to 5 hours. Taste the sauce after 2 hours and add more seasoning to the mixture if desired.

Some folks add 1 to 2 small cans of tomato paste to this sauce. This does help thicken the sauce, so that choice is up to you. Another variation calls for 1 tablespoon butter and 1/4 cup of sugar added to the sauce at the beginning of the cooking time. I've done all of these before and really cannot say that one way is better than another.