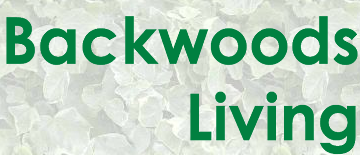 Disclaimer: All information on this site is for informational purposes only. Before using any alternative remedy, begin any new exercise routine or otherwise start trying any of the recipes included on these pages, check with your primary health provider. Many herbs, foods, and exercises can conflict with medications you are taking or have unknown side effects.
For Rural and City Living
Using Pectin in Jam

All fruits contain some natural pectin, but most do not contain enough to allow the gel process needed for making jams. For most jams, you will need to add pectin to the recipe to achieve the desired results. Pectin is available commercially in two forms; liquid and powder. Both forms are available for regular jams and jellies and for low or no added sugar recipes.

Ingredients

Liquid or powdered pectin
Jam recipe


Purchase a good canning guide before attempting to make jams. The Ball Blue Book of Canning and Freezing is inexpensive and available where canning supplies and pectin are sold.

Decide what type of jam you want to make from the fruit you have available. You will need at least 4 lbs. of fruit for most jam recipes.

Read the recipe for the jam you are making to determine if you need powdered or liquid pectin. The two types of pectin are not interchangeable in recipes.

Follow all recipe instructions to the letter. Pectin must be added at just the right time in order for the jam to "gel" or thicken.

Use the correct amount of pectin called for in the recipe. Not using the specified amounts can leave you with runny jams that do not set up properly.

Words of Wisdom

Always use the freshest fruit possible when making jams.

Apples, grapes, and some plums will not need added pectin to make jams and jellies.

Each bottle of liquid pectin and each box of powdered pectin come with a recipe guide for making simple jams and jellies. Follow the instructions in the guide when using these products.

Pectin products that have not been used by the expiration date on the package should be thrown away and replaced by fresh pectin. Old pectin may not thicken the jam properly.

Unless you are making freezer jam, always process the jam jars in a boiling water bath for the required period of time.

When using low or no sugar added pectin, following the recipe instructions precisely will guarantee that the jam will set up correctly.

Other great books to have on your shelf if you plan to make jams regularly are Stocking Up and Putting Food By. Both are available at online booksellers and by special order from your local bookstore.



All Pages Are
Copyright
by
Kat and Kevin Yares

Use of any of these works without written
permission
is prohibited by law.