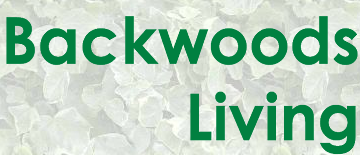 Disclaimer: All information on this site is for informational purposes only. Before using any alternative remedy, begin any new exercise routine or otherwise start trying any of the recipes included on these pages, check with your primary health provider. Many herbs, foods, and exercises can conflict with medications you are taking or have unknown side effects.
For Rural and City Living
Quickie Candy

Years and years ago, back when my kids were children, I was desperately trying to remember the recipe for a treat from my old school lunch days. In the end, I called long distance back to my old elementary school and talked to the dietician to get the recipe. It was called Quickie Candy and now that it is just Kevin and me, it's still a favorite.

1 stick of butter (or margarine, if you must)
2 cups sugar
1/3 cup of powdered cocoa
1/2 cup of water
1/2 cup peanut butter
3 to 4 cups of oatmeal*

Melt one stick of butter over medium heat in a fair sized saucepan. Think of your tastebuds, not your diet! Be generous with that yummy butter.

Once the butter is melted, add the sugar, cocoa and water and stir to break up any lumps.

Bring to a boil. Let the mixture boil for EXACTLY one minute.

Remove from the stove and add the peanut butter. Stir until the peanut butter is dissolved.

Add the oatmeal and stir until all the oatmeal is covered in the chocolate mixture.

Spoon the mixture by tablespoons onto a parchment covered baking sheet and let cool.

Store any leftovers in plastic bags. For firmer candy/cookies, refrigerate.


*Whether to use 3 or 4 cups of oatmeal is an individual thing. Less oatmeal means a softer cookie/candy. More gives a firmer texture.



All Pages Are
Copyright
by
Kat and Kevin Yares

Use of any of these works without written
permission
is prohibited by law.