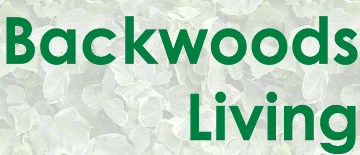 Disclaimer: All information on this site is for informational purposes only. Before using any alternative remedy, begin any new exercise routine or otherwise start trying any of the recipes included on these pages, check with your primary health provider. Many herbs, foods, and exercises can conflict with medications you are taking or have unknown side effects.
For Rural and City Living
All Pages Are
Copyright
by
Kat and Kevin Yares

Use of any of these works without written
permission
is prohibited by law.


Shrimp and Scallops in Garlic Butter Sauce

This is one of our favorite recipes, but due to the price of both shrimp and scallops, we only have it for special occasions. This is super easy to make and can be served with steamed veggies (we love asparagus or snow peas with onions). Add a slice of freshly baked bread and you have a meal.

Ingredients

1-pound raw shrimp (thawed, peeled with tails removed)
1-pound scallops (thawed)
1 stick butter (yes, real butter)
1 tablespoon minced garlic (or four crushed garlic cloves)

Equipment Needed

Large skillet
Long handled slotted spoon
Serving bowl

Start by melting one stick of butter in a large skillet over medium heat. Once the butter is melted, add the garlic and allow it to sauté for one to two minutes.


Add the scallops to the skillet, cook for one to two minutes per side, and then toss in the shrimp. Stir the shrimp and scallops constantly until the shrimp turn a consistent pink.

Remove the seafood to a bowl just as soon as the shrimp are cooked. You can leave them in the butter sauce or use a slotted spoon to strain the sauce back into the skillet.

Serve immediately. Both shrimp and scallops become tough if overcooked, and they will continue to cook even though they are removed from the heat.

Words of Wisdom

You can also cook baked potatoes and use the garlic sauce for buttering the potato.

Cut the amounts of the ingredients in half or quarters and serve the shrimp and scallops with a good steak for a terrific surf and turf meal.