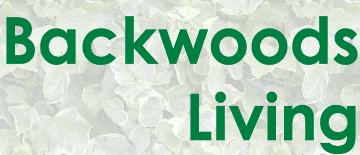 Disclaimer: All information on this site is for informational purposes only. Before using any alternative remedy, begin any new exercise routine or otherwise start trying any of the recipes included on these pages, check with your primary health provider. Many herbs, foods, and exercises can conflict with medications you are taking or have unknown side effects.
For Rural and City Living
Reheat a Deep Fried Turkey

The deep fried turkey you had for dinner was delicious, but you're left with leftovers. Once the turkey has been removed from the bone and stored away in the refrigerator, the next thought that comes to mind is how to reheat the meat. Reheating deep fried turkey meat is really no different than reheating a turkey roasted in the oven. If the meat has been frozen, thaw the meat overnight in the refrigerator before reheating.


Equipment Needed

Skillet
Cooking oil or non-stick spray
Meat thermometer
Aluminum foil
Roasting pan


Place or two teaspoons of cooking oil in a heavy skillet and heat the oil over medium low heat. Sauté sliced, small chunks or cubes of deep fried turkey in the skillet until hot throughout the meat. Alternatively, you can spray the skillet with non-stick spray to reheat the turkey meat.

Wrap deep fried turkey breast in foil and reheat in a 350 degree Fahrenheit oven. Use a meat thermometer to test the internal temperature, it should read at least 165 degrees Fahrenheit at the thickest part of the breast. This same method can be used for drumsticks, if the meat is still on the bone.

Combine leftover deep fried turkey with other ingredients into a casserole or pot pie. Cook according to the casserole instructions.

Reheat the turkey wrapped in plastic wrap or in a covered microwave safe dish in the microwave on 80 percent power. Heat the turkey until it is piping hot or reads 165 degrees on a meat thermometer.

Refrigerate any leftovers within two hours of cooking. Deep fried turkey can also be frozen for up to six months.

Words of Wisdom

Attempt to re-heat only the amount of turkey you plan to eat for the meal.

You can use leftover deep fried turkey in any recipe calling for cooked chicken.



All Pages Are
Copyright
by
Kat and Kevin Yares

Use of any of these works without written
permission
is prohibited by law.