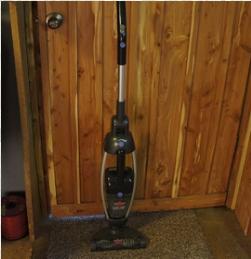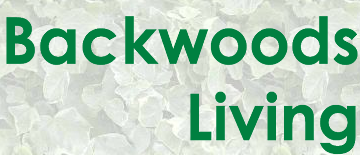 For Rural and City Living
A Stick Vacuum and So Much More

If you ask me what household chore I positively hate - it would be vacuuming. I have no problem with laundry. No problems washing dishes by hand. No problem cleaning the bathroom until it sparkles. But, try to motivate me to pull out the vacuum cleaner and I'll come up with a dozen reasons why I can't do that right now.

Recently though, I acquired a cute little stick vacuum called the Bissell Lift-Off Floors and More. I love this thing. Battery operated, it means I no longer have to drag around a cord, moving the plug from outlet to outlet. It's very lightweight and with a push of a button becomes a hand vacuum with an attach crevice tool that can be used when needed.

Now, if that wasn't enough to get me to love this little machine; there is more. Once the battery is charged (which takes approximately 16 hours for first use, 12 for subsequent charges), the vacuum will last for approximately two weeks before needing a recharge. I'm talking about vacuuming almost 900 square feet - once a week, plus the occasional pick up job when the grand kids spill chips or raisins on the floor.

Every operation of the vacuum, is controlled by buttons on the handle - no feet involved. It goes easily from carpet with a rotating brush to hardwood flooring with the brush idle. Which makes it easy for me to do the whole house going from flooring to throw carpets with ease.

Need to get under a chair or a barstool, simple. Push another button and the handle divides into two sections, meaning you no longer have to bend over to get to those low lying areas under furniture. The head swivels easily which makes turning corners or going around furniture legs a breeze.

It's easy to clean also. Again another push of a button to remove the hand vacuum and a second push on another button to open the canister. No bags, just dump the contents into the compost pile, shake off the filter and reassemble and it is ready to go again.

Does this mean I now like to vacuum? Nope, still my most dreaded household chore. But it does mean that when it's time, I'm more likely to do it rather than make excuses why I can't.

Disclaimer: All information on this site is for informational purposes only. Before using any alternative remedy, begin any new exercise routine or otherwise start trying any of the recipes included on these pages, check with your primary health provider. Many herbs, foods, and exercises can conflict with medications you are taking or have unknown side effects.
All Pages Are
Copyright
by
Kat and Kevin Yares

Use of any of these works without written
permission
is prohibited by law.